The clients for this new build Arts and Crafts home, approached Witcher Crawford Architects to discuss the possibility of building on the site of a former tennis court, beside their existing house. The clients had lived in the site's main property for twenty-eight years and wanted to downsize to a more manageable size of property without leaving the area.
They tasked Witcher Crawford to design a modern, thermally efficient home that had both low running costs and low external maintenance, whilst still retaining the style and charm of their existing Arts and Crafts House. Combining traditional external materials, such as oak and creasing tiles with a SIP (Structurally Insulated Panel) built superstructure and a through-coloured render, we were able to produce a small house with big charm and excellent thermal performance.
"We loved our Arts and Crafts house, and wanted a similar style, with high gables generously proportioned rooms and tall ceilings. It was impressive how quickly Richard understood our brief and gave us exactly what we were looking for."
Homeowner
The use of oak is carried through the property from the external windows, doors and beams to the engineered flooring, reclaimed beam over the fireplace to the feature staircase. The oak oriel window creates a welcome window seat within the master suites dressing area looking out into the peacefully rear garden. Bespoke joinery has been used in several areas to add to the properties character and high finish. The library passage, which leads to the open plan kitchen has been lined with bookshelves and incorporates a secret door providing access to the utility room.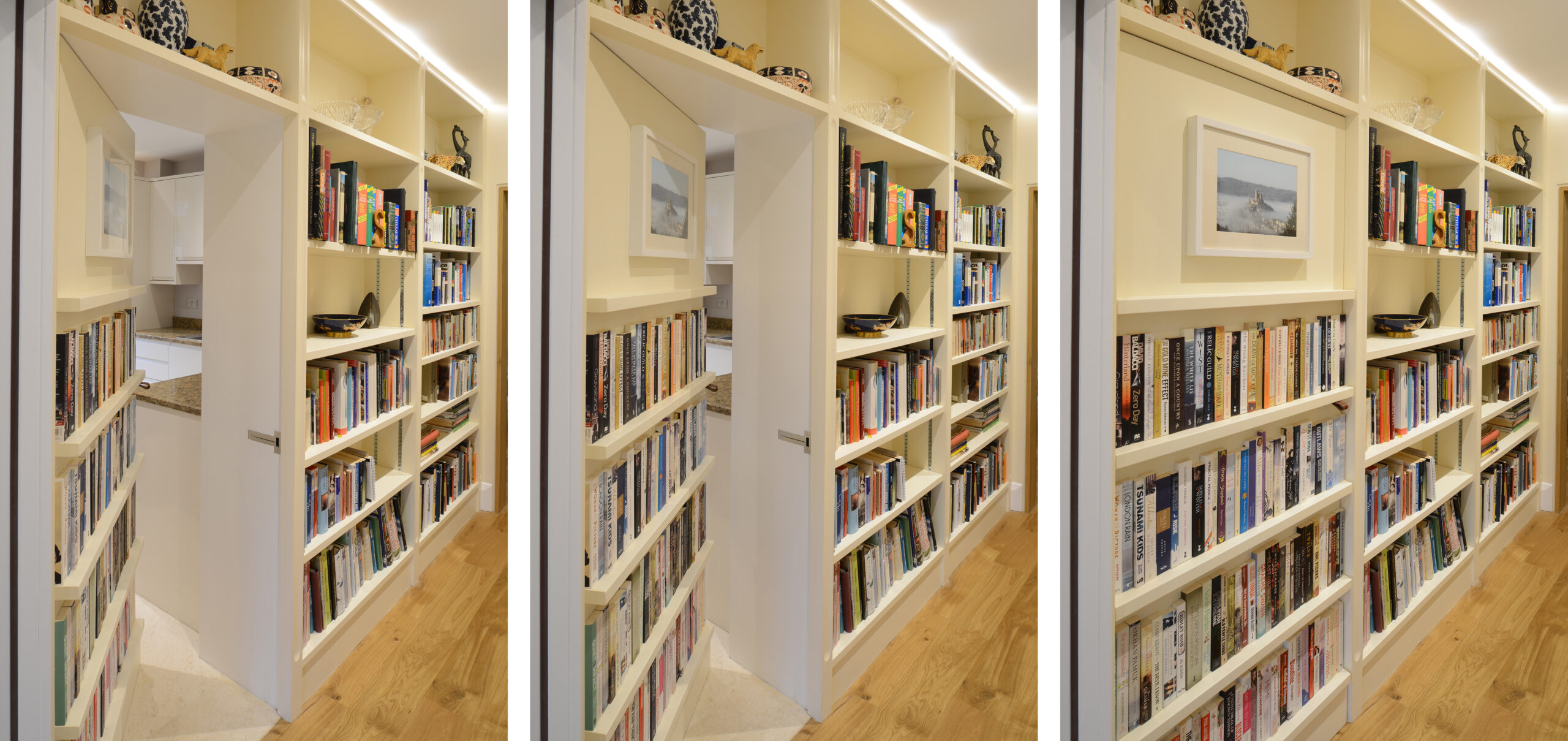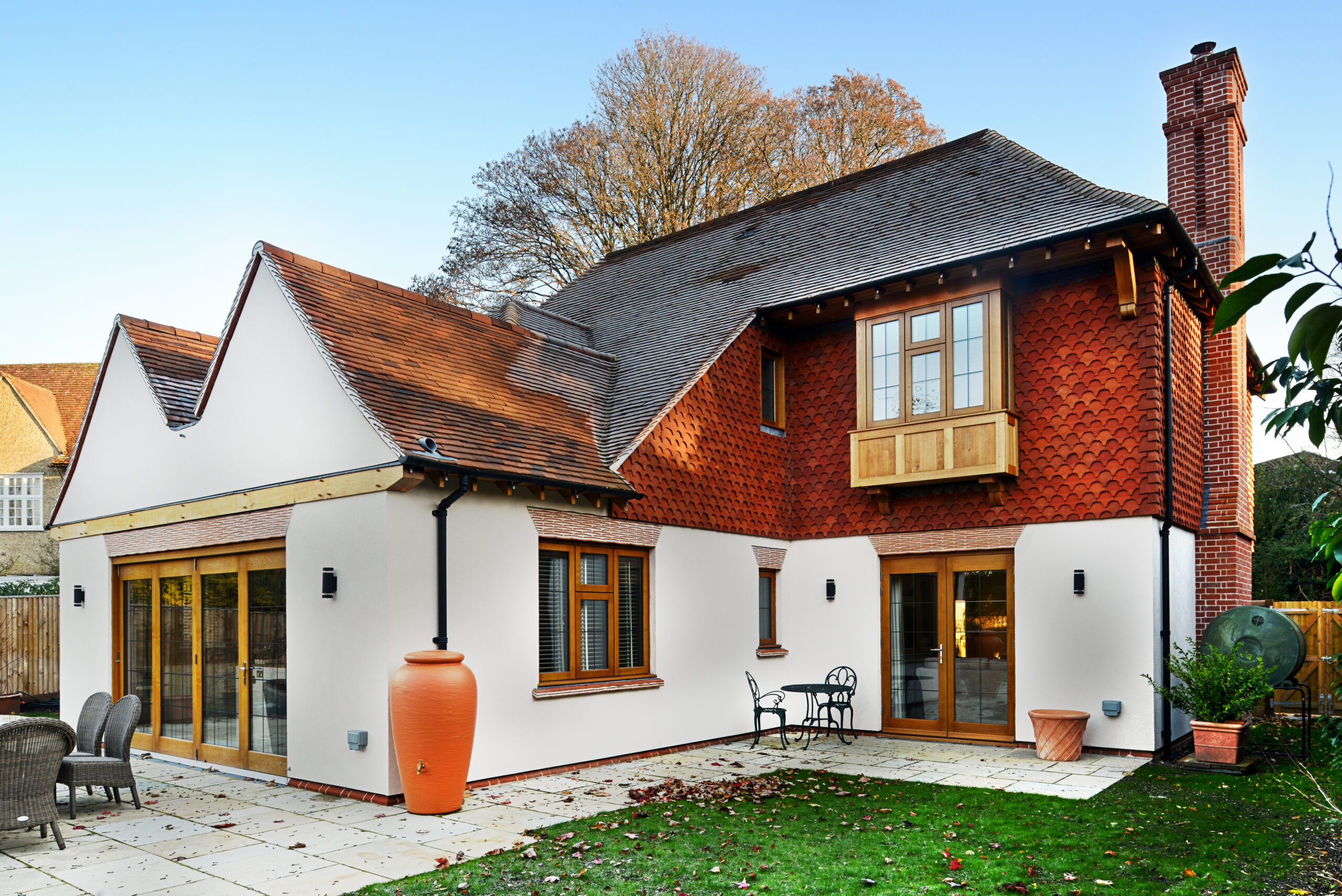 The spacious kitchen has glazed sliding flooring oak doors to open the rear of the house into garden to create a free-flowing connection. A double vaulted ceiling with roof lights creates a bright and airy room that is perfect as a family hub or for quietly sitting to enjoy the garden. The modern kitchen was teamed with granite worktops sourced from a local supplier and limestone flooring has been laid over underfloor heating. The feature staircase has two large sculpted abstract sentry newel posts guarding the bottom of the stair. The bespoke iron balustrade incorporates a modern leaf and vine design.