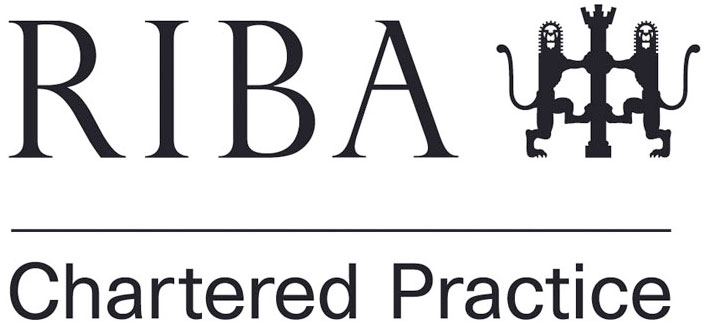 Witcher Crawford is a Winchester based, RIBA Chartered Practice with a strong reputation for producing high quality, aesthetically pleasing, and beautifully engineered buildings. We ensure our clients get the very best from their ideas, aspirations, and budgets.
Our services span from concept design, working drawings, and contract administration through to a bespoke interior design service. Please see our services page for an understanding of the process followed to realise your project.
'Witcher Crawford designs homes people want to live in'.
Undertaking a 'grand design' can be a daunting task.  Our down to earth, knowledgeable staff will guide you through the process, tailoring our approach to best suit your needs. We are not bound to a particular architectural style, freeing us to interpret our clients' wishes imaginatively based on their tastes and influences. We offer help and guidance to provide a property our clients will enjoy for years.
We consider client interaction as a key component to success. Whether dealing with people with a strong design sense or with others who require more assistance to recognise their vision, we will use our expertise to draw from the client the project that ultimately meets their needs. This approach has lead to the vast majority of our commissions coming from client referral.
Over the years we have built up a successful working relationship with local authorities and are attuned to their requirements, making the planning and construction processes as smooth as possible for our clients. Design is just the start; Witcher Crawford Architects are invested in maintaining quality through the building process form the start, through to the very end.
'We are not bound to a particular style and embrace a wide range of architectural influences. The common thread in each of our projects is considered design and careful attention to detail'.
Our client commissions have enabled us to build relationships with talented designers and craftsmen throughout the building, interior design, and bespoke furniture industries, completing projects in some of the UK's most prestigious locations and successfully tackling new challenges in our growing number of international commissions. We are proud of the body of work we have produced in unison with our clients and of the benefit that our approach and expertise brings to an ever widening audience.
Witcher Crawford are award-winning RIBA Architects based in Winchester, Hampshire. Designing sustainable contemporary and traditional architecture, we undertake projects of all sizes such as one off houses and extensions. Take the time to review our projects page to view the range of country houses, modern new builds, and specialist design pieces we have previously produced. 
Please feel free to get in contact or drop by our office to discuss your architectural needs.
Witcher Crawford Architects are always pleased to hear from enthusiastic Architectural Assistants (RIBA Part II), RIBA Architects, Technologists and Technicians to join our growing team in Winchester, Hampshire. Please check our news page or Instagram feed for details of any specific job vacancies that are currently available.
Witcher Crawford strives to be environmentally conscious. Working to the ethos and guidelines of the Carbon Smart scheme for which we have achieved Silver Certification for the way we approach our work and our service. Whether modern or traditional in style, Witcher Crawford take a contemporary architectural approach in the design of our new house houses working with sustainable and environmentally friendly materials and construction methods.
Please contact us should you wish to view a copy of our policy.
"We have been delighted with the service we have received from Witcher Crawford. They listened carefully to the design brief we gave them regarding our new house and quickly came up with a design that matched the given criteria.
Witcher Crawford have been intimately involved with the project throughout and have maintained excellent control of all technical and financial aspects. We are very grateful to the team for such a successful outcome."
DFS, New Build House

"Witcher Crawford have particular strength in maximising the potential of existing buildings through refurbishment and remodelling, or where clients are looking beyond standard housing solutions.
At Turnkey Project Management we offer project managed construction solutions and also undertake our own high-end residential developments for open market sale. We regularly recommend Witcher Crawford to clients looking for an excellent design service.
Using Witcher Crawford Architects in Jersey, Channel Islands to design our own residential developments has added a great deal of value to our projects due to their attention to detail and their creative design solutions. We find that our collaborations with Witcher Crawford produce buildings that are in demand, move quickly and sell for a premium."
JS, Turnkey Project Management

"We approached Witcher Crawford Architects in Winchester regarding a project that has had a number of failed planning applications, they designed a scheme which was refreshing and exciting. They have met our requirements whilst at the same time introducing design features, layouts and ideas that have combined to create a scheme that is both aesthetically pleasing and functionally practical. Both key features when it comes to marketing the properties.
They offered a very professional and organised service. We were particularly impressed with the way they, as a practice, review their designs to provide their own feedback on what they have designed. As architects working in the New Forest, Witcher Crawford had a good working relationship with the local planners.
They have been open and flexible to the feedback we have provided whilst at the same time providing their own valued opinions, advice and suggestions.
All of the work produced has been displayed to a very high standard and the proposed timescales were met. They covered all the aspects of the planning application, therefore making it a very easy process for us as a developer."
Tuakana Developments Ltd
"I think we were very lucky with who we chose. Richard Witcher is a very humble man but it is credit to him. He was brilliant in realising the brief and managing the project."
SB, New Build House