This Grade II* list quadrangle property is a former coach house that was once part of a much larger country estate. The estate was broken up in the 1950's and the old coach house has seen some varied used and alteration. At the point of Witcher Crawford Architects appointment the southern wing of the property was being used as a hydrotherapy centre with a large indoor pool in commercial fit-out.
Substantial, not to mention disruptive, renovation was needed in order to make it whole again as it was far from the period detail of the domestic portion. The given inward-looking nature of the property in one corner of its plot and the extensive listed walled garden that had become so separate in another, our challenge was to provide visual access to through the space, both internal and external to create an open family home.
Architectural flair and inspired intrior design pay tribute to the heritage of this impressive period property.
Homes & Garden Magazine
Witcher Crawford created a number of physical and visual links between to the two courtyards and the wall garden. Richard Witcher masterminded the design concept by opening up one end of the coach house to create a space with clear sight lines. It was achieved by having a large open plan contemporary extension linking through to a lofty, light-filled kitchen and smaller spaces of halls and linking corridors to remove the train carriage effect of a very linear building that previously only had the inner courtyard as its focus. Internally the kitchen is a blend of styles that blend the traditional oak and brick structure with the industrial style of the arched windows and internal glazed door.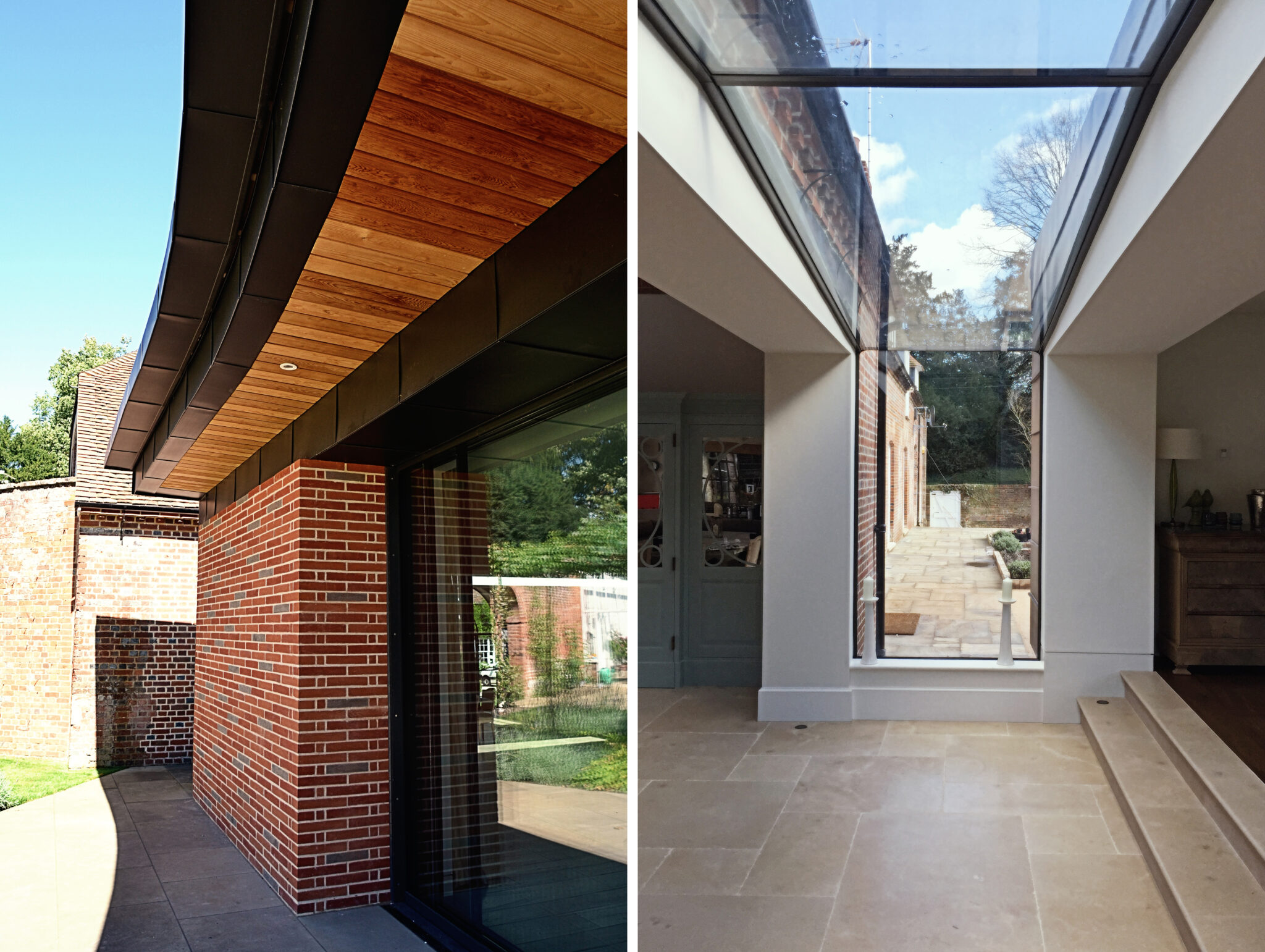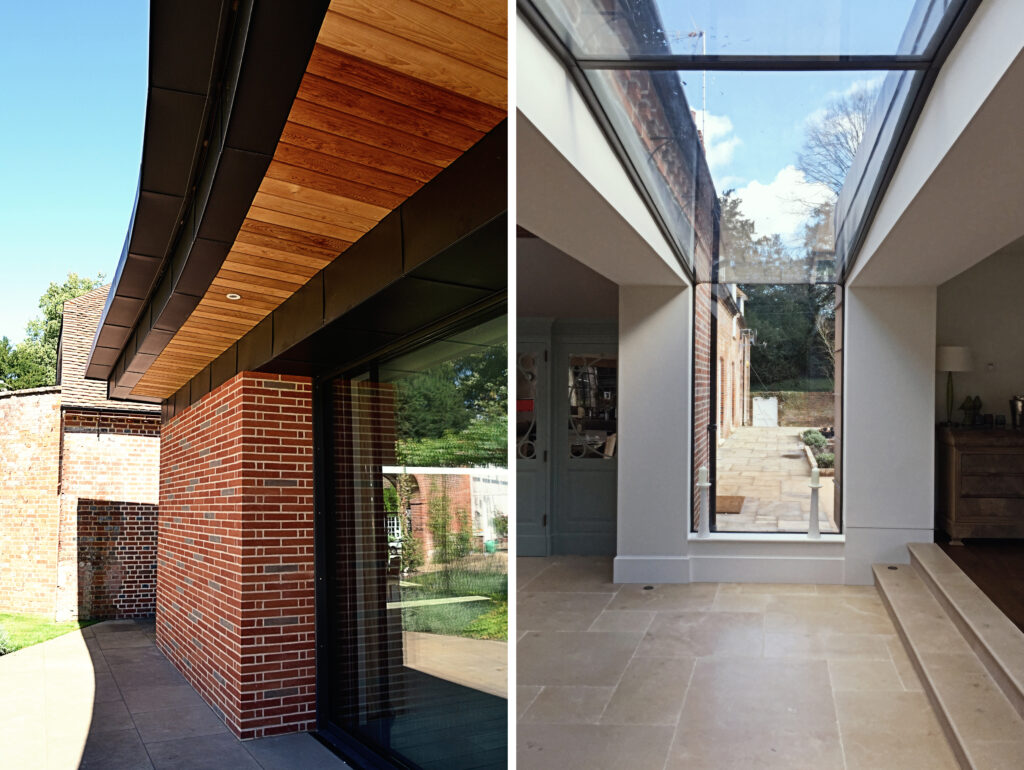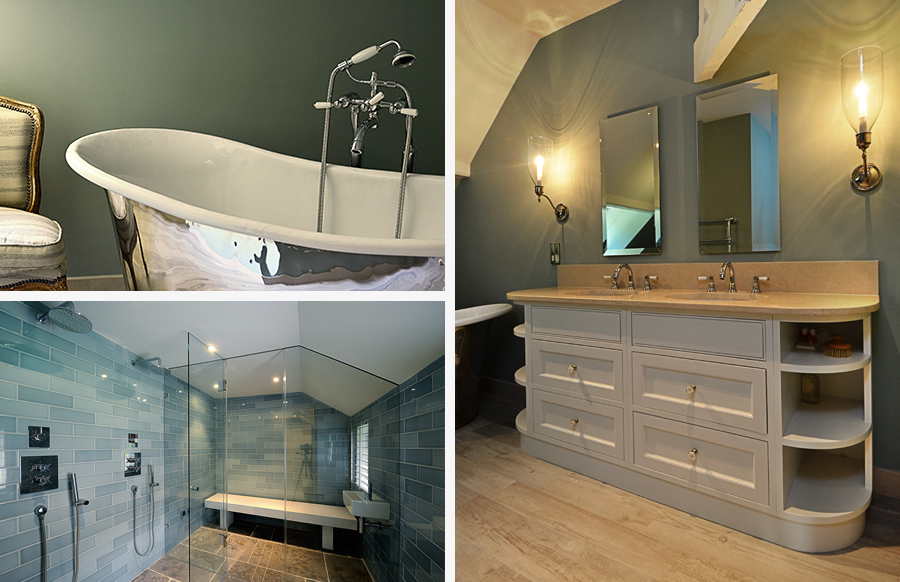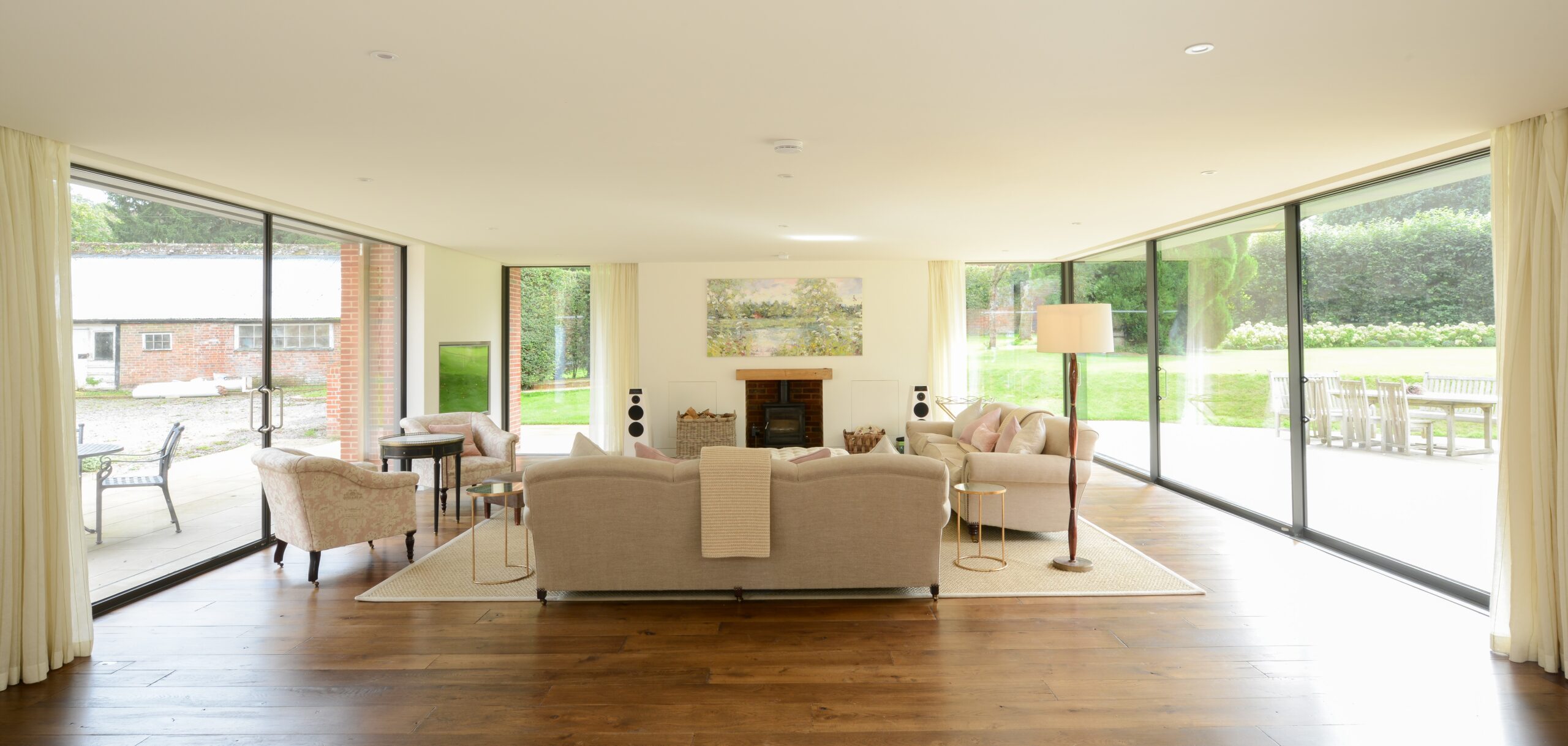 In tandem with the new contemporary sitting room extension the outer courtyard was completely redesigned to create a beautifully planted garden that again used axis through the internal room to define the space outside. Witcher Crawford were also able to create a lower terrace to serve the existing family room from an over ground forgotten space that was restricting light into the building.
As well as creating some grand and contemporary spaces within the building, there were also a number of challenging building conservation works that had to be considered too. These included the repair and replacement of the historic trusses over the new double height kitchen. These had become damaged by water ingress, but also by the 1980's hydrotherapy centre conversion that was not so sympathetic to the historic fabric and had cut a number of the principle oak beams to install a lift. The walls around the large arches had also become very unstable and required restoration.