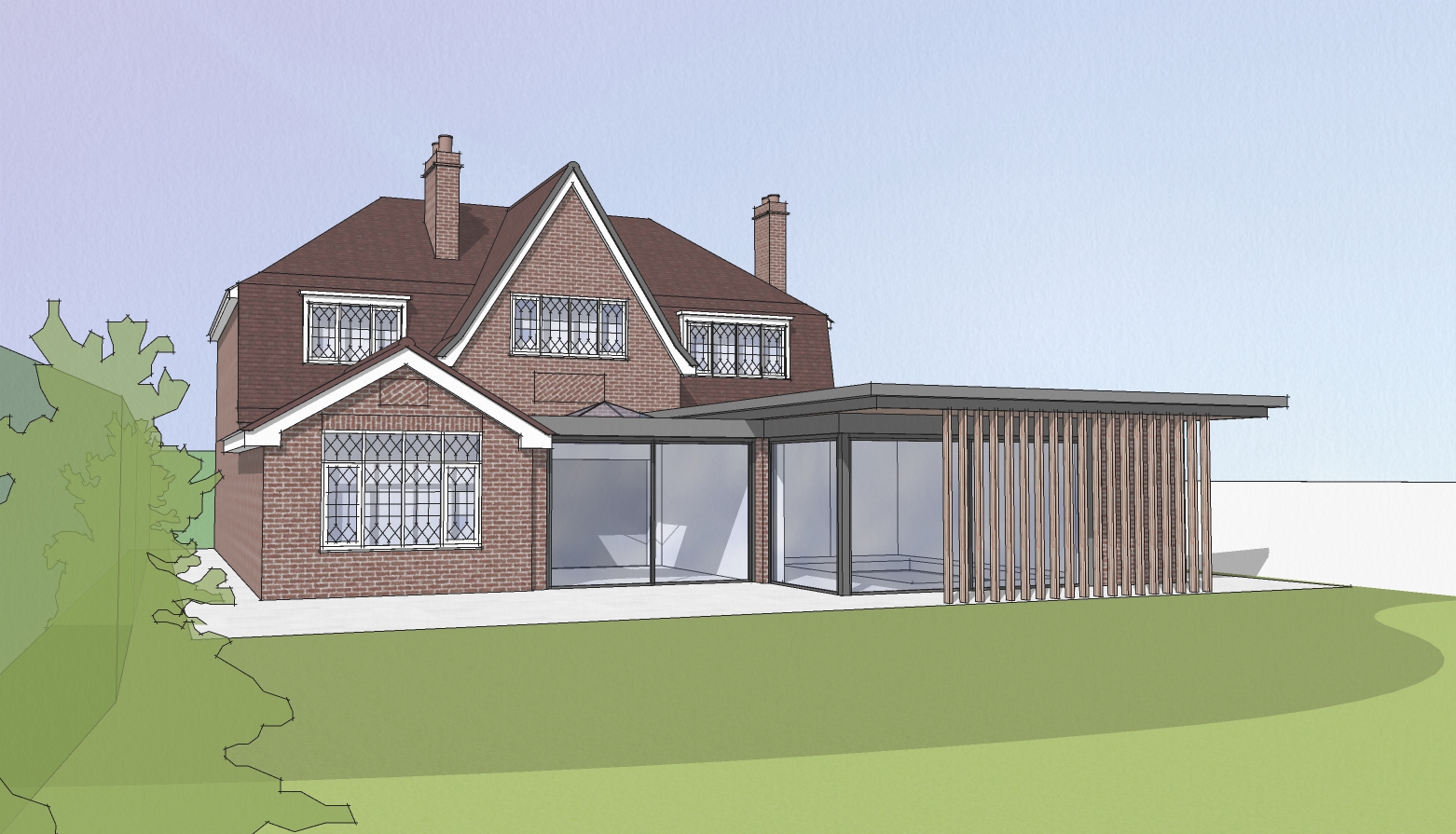 We are very pleased to announce that we have received planning permission for this accessible hydrotherapy pool extension to a family home in Hampshire.
The design of this extension is centred around creating a comfortable and accessible space;  providing new hydrotherapy pool facilities and introducing an open plan configuration to the most active areas of the house which will improve manoeuvrability for wheelchair use.
The brick extension features a low pitch zinc roof and timber elements for a soft, contemporary appearance against the traditional detached house. New glazing with the use of timber louvres and deep overhangs will utilise Southern sunlight to provide quality of light to the new hydrotherapy space and into existing areas of the house. The extension will link to a newly landscaped garden to form a considered overall scheme which will be enjoyed by all the family.