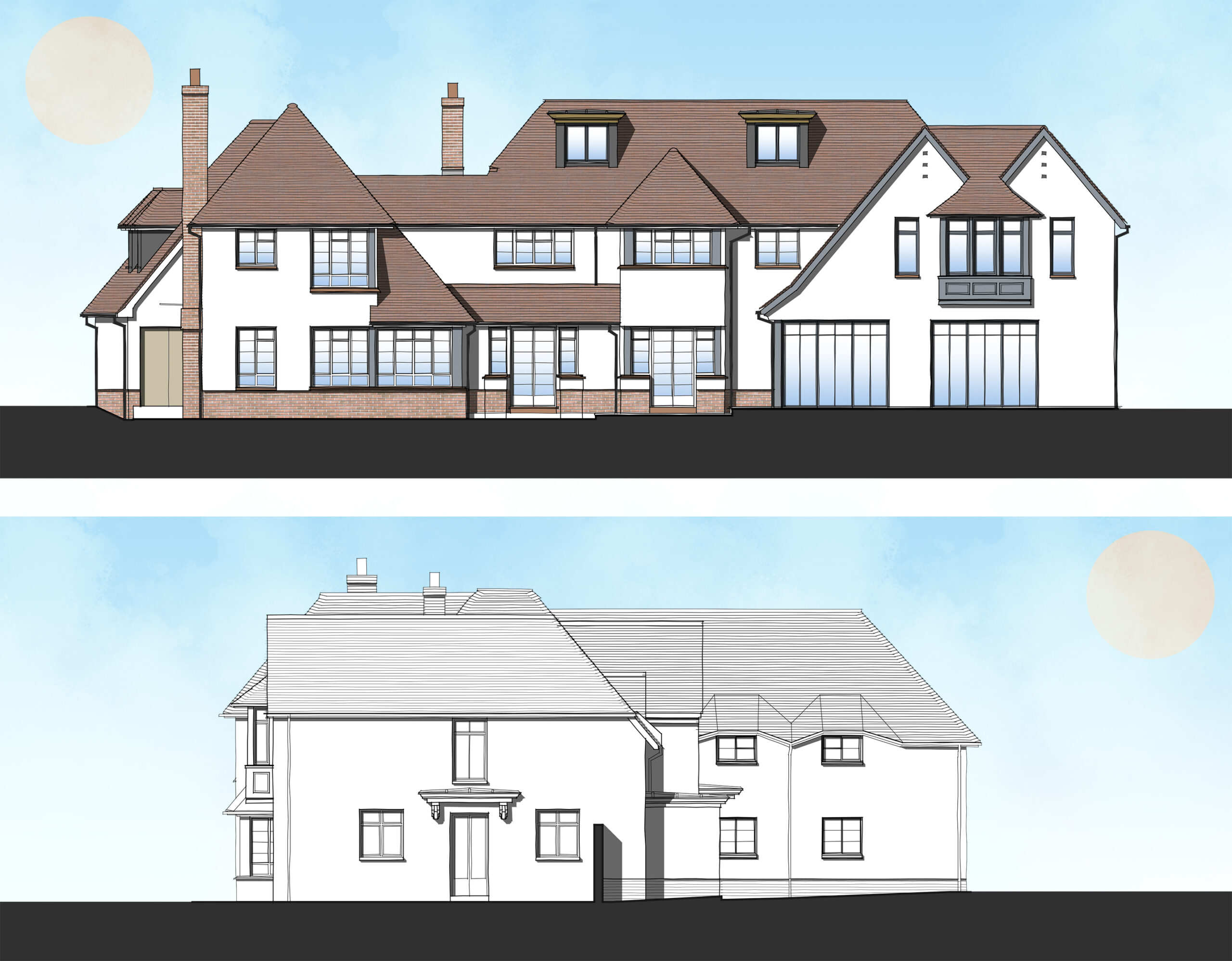 Building on our successful start to 2023, January brings another planning permission for a large extension and remodelling of this rural property in Hampshire.
This Eclectic style extension has been designed as a modern twist to the original house that harmonises with the existing forms and massing, providing well crafted architectural details and interest. The design focuses on the provision of a new larger kitchen and family hub space that feeds into the rest of the house. A new two storey front entrance has also been designed to create a focal point to the principal facade.
The new principal bedroom suite includes a large window seat with day bed that looks out over the rolling Hampshire countryside.